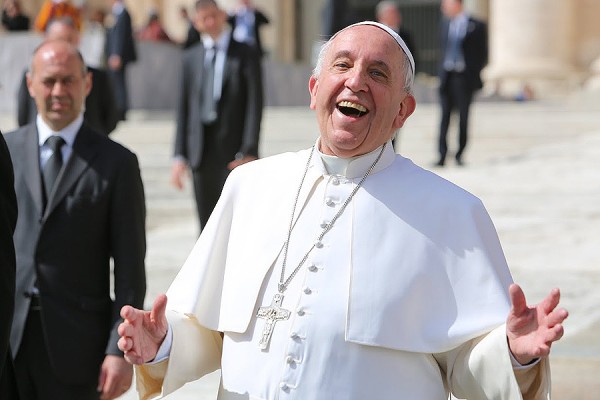 From the blogpost What's Up with Francis -Church : "I can say yes. Period." – well, that's that, then…
Lionel:
O.K we understand this here and there could soon be clarification from the Press Office.
He is saying that doctrine has changed based on the new moral and salvation theology approved by Pope Benedict and which is being taught in the pontifical universities and seminaries for a long time. So Cardinal Burke and Fr.Zuhlsdorf could probably also say that there is no change in doctrine.
Pope Francis could mean that there are known exceptions to the traditional teaching on mortal sin.Last month Pope Benedict announced via Avvenire that there are known exceptions in Vatican Council II to the 16th century interpretation of the dogma extra ecclesiam nulla salus.
So the new moral theology is that the conditions for mortal sin mentioned in the Catechism edited by Cardinal Ratzinger and Schonborn, refer not to hypothetical cases, known only to God ,but to defacto, objectively known cases which can be identified by us humans. So even if someone is in objective mortal sin,we cannot say so, since there could be 'known factors' which make the case an exception.
So the two popes like Cardinal Burke and Fr.Z and the numerous religious who have had their formation at the Angelicum , Anthonianum etc in Rome will say that there is no change in doctrine.
Cardinal Kasper has already given an interview to the Tablet saying that everything has changed but there is no change in doctrine.
https://whatisupwiththesynod.com/index.php/2016/04/16/i-can-say-yes-well-thats-that-then/