November 14, 2016
Senza questa nuova teologia Concilio Vaticano II non contradice il dogma extra ecclesiam nulla salus.Ma loro non conoscono: XV Convegno albertariano - Milano 12 Novembre 2016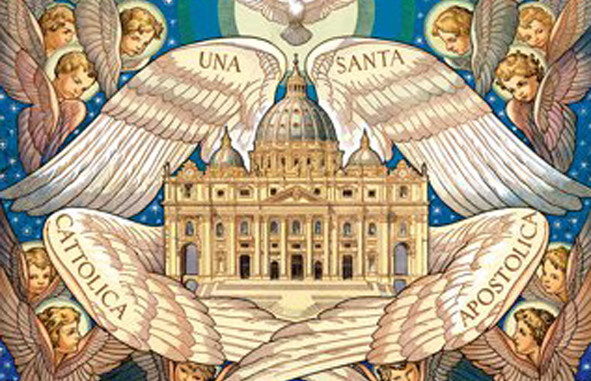 November 14, 2016
Without this new theology the Second Vatican Council does not contradict the dogma extra ecclesiam nulla salus.But they do not know: XV Alberteriano Conference - Milan, 12 November 2016
November 14, 2016
Don Francesco Riscossa ha commesso un errore oggettivo. Lumen Gentium 8 si riferisce ad un caso ipotetico e quindi non è pertinente o un'eccezione al dogma Ecclesiam nulla salus, che ha citato nella prima parte della conferenza.
http://eucharistandmission.blogspot.it/2016/11/don-francesco-riscossa-ha-commesso-un.html
November 14, 2016
Don Francesco Riscossa has made an objective error. Lumen Gentium 8 refers to a hypothetical case and so it is not relevant or an exception to the dogma extra ecclesiam nulla salus which he has cited in part one of the conference.
http://eucharistandmission.blogspot.it/2016/11/don-francesco-riscossa-has-made.html
November 13, 2016
Extra ecclesiam nulla salus L'appartenenza alla Chiesa come necessità di salvezza
November 11, 2016
Conference on Extra Ecclesiam Nulla Salus expected to proclaim the same errors
November 8, 2016
Extra ecclesiam nulla salus: Milano 12 novembre 2016