I AM A CARTHOLIC WHO AFFIRMS VATICAN COUNCIL II
I am a Catholic. And I believe all non Catholics are on the way to Hell, Christians included unless before death they enter the Catholic Church with 'faith and baptism' (Ad Gentes 7, Vatican Council II).
THIS IS MY PERSONAL BELIEF AND ALSO THE TEACHINGS OF THE CATHOLIC CHURCH
This is my personal belief and also the teachings of the Catholic Church outside of which there is no salvation and nor the possibility of known salvation.(Vatican Council II, AG7, LG 14, Catechism of the Catholic Church 845,846,1257),Dominus Iesus (20), Redemptoris Missio 55, Evangelii Nuntiandi, Cantate Domino,Council of Florence 1441, John 3:5, Mark 16:16).
I love all people, help and serve them when possible since Jesus asks this of me.I do not discriminate on the basis of religion or any thing else, it would be meaningless for me.
However I tell them the truth, when possible,that, they are all going to Hell unless they live in the Catholic Church and avoid mortal sins.
It is possible that even though I am a Catholic I can lose my inheritance,which Jesus won for me, with mortal sin. I could be lost too forever.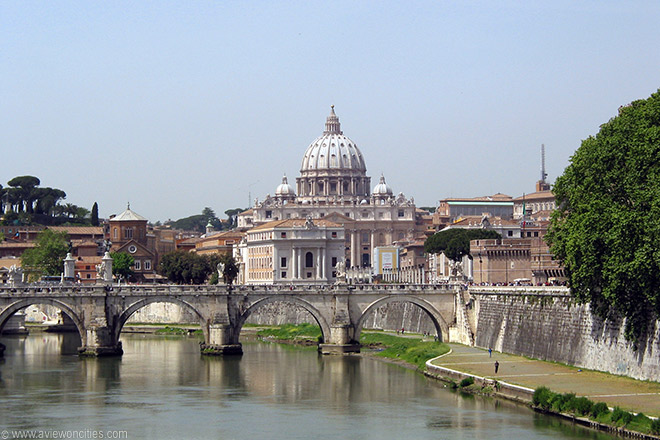 CATHOLICS ARE THE NEW PEOPLE OF GOD, THE NEW CHOSEN PEOPLE
But as for today, I have been for Confession and I know that if I die now I will go to Heaven, via Purgatory.I am in the Church which has given the world the Bible and the concept of the Trinity.Catholics are the new people of God(Nostra Aetate 4, Vatican Council II). They are the new Chosen People of God. They have the Promised Jewish Messiah and their religion is a continuation of the Jewish religion.
When I say that I am Catholic and I believe all non Catholics are on the way to Hell it is an act of charity, a spiritual act of mercy.I say it even though others in the Catholic Church do not believe in it or do not want to say it for some reason.
This is not a form of triumphalism or hate I am just expressing reality at the supernatural level as I know it and have experienced it and which is confirmed in the Bible and the teachings of the Catholic Church, the only Church Jesus founded and which the Left, which represents Satan, tries to destroy and eliminate in different ways.
LEFT IS FROM SATAN
It is Satan through the Left which does not want me to say what I am saying here and would threaten me with Leftist pro-Satan laws.But it is easier for me since I have a simple life here no big bank balances to lose, if the 'political hate' laws of Satan stick.
EVANGELICAL CHRISTIANS
I appreciate the values of the Evangelical and Pentecostal churches, there opposition to abortion, homosexuality etc and their baptism in the Holy Spirit and Bible based evangelisation. They need to continue to preach and worship but be in the Catholic Church where they can discover Jesus Christ in the Eucharist, they can learn much from the original Church which has given them their Bible and concept of Christian liturgy.Do the same street preaching on Jesus being the only Saviour of the world, we agree on this, but join the Catholic Church like some leaders of mega evangelical churches have recently done.
BENNY HINN,T.B JOSHUA
I appreciate the healing services of Benny Hinn, T.B Joshua and others, but they could do the same within the Catholic Church. Jesus has said that not all who call me 'Lord, Lord' will enter the Church and at that time there will be some who will say Jesus we did this and that in your name and Jesus will tell them 'I do not know you.'
Since it is important to do the will of God and the will of God is that all people become Catholic and be members of the Catholic Church and live the faith and moral teachings of the Church and receive the Sacraments.In this way there will be unity in Jesus, unity in doctrine, theology and practise.
I believe all Muslims are on the way to Hell, where Mohammad is. I believe all Jews are on the way to Hell since they do not believe in Jesus who is the only Saviour of the world.The Muslims and Jews also believe in exclusive salvation in their religion. So do the Jehovah Witnesses.
SECULARISTS AND LIBERALS ARE BIGOTED
One may consider this bigoted but then from my perspective even the leftists and secularists are bigoted when they impose their ideology on us and assume they have all the answers.Even the Communists are bigoted when they represent Satan and enforce their atheistic laws.Why should I be obliged to follow the secular ideology?
I am not forcing any one to follow my religious beliefs.I do not kill any one if he or she does not become a Catholic.This would be a mortal sin for me.Like the Jewish Left (ADL,ACLU, B'nai Brit etc)I do not ask that people's property be confiscated if they do not hold the same ideology.
So for me it is important that every one becomes a Catholic-Orthodox Christian, Protestant, Jehovah's Witness, atheists and agnostics-since this is what Jesus wants and it has been expressed over the centuries before the creation of the new Protestant Christian communities with new doctrines.
KATHRYN KUHLMANN REMAINED OUTSIDE THE CHURCH WITH THE GIFTS
I could appreciate the gifts of the Holy Spirit of Kathryn Kuhlmann but it was outside the Church and did not help people to enter the Catholic Church and express those gifts. What good is the baptism of the Holy Spirit and being born again in a Christian community which approves of contraception and homosexuality? The person is on the way to Hell even when he or she believes in God.Since it is not enough to just believe in God but it is necessary to do what God asks through the inspired manuscripts which form the Bible, the Bible which was approved by a Catholic Church Council.
CATHOLIC CHURCH AND STATE SHOULD NOT BE SEPARATED
Today there is no Catholic Theological State, a Catholic papal state, where Church and State is not separated, as it should not be.Since the Church has today been divided by Satan. Catholics themselves are divided on doctrine. A new doctrine has been created with a new and false theology in the Church and this is missed out by the popes, they overlooked it.Now we know how the error has come into the Church and how it can be avoided and eliminated. It is the difference between Feeneyism and Cushingism and it decides how we interpret magisterial documents.

I AFFIRM CHURCH DOCUMENTS INTERPRETED WITH FEENEYISM
So today when I say that as a Catholic I believe all non Catholics are on the way to Hell and that this is the teaching of Catholic magisterial documents including Vatican Council II, I am really referring to a Feeneyite theological interpretation. When others correctly point out that the two popes do not believe in the same thing,as me, and they too accept magisterial documents, I agree. I refer to their Cushingism.It is their irrational philosophy and theology which produces an irrational and innovative conclusion when they interpret magisterial documents, like Vatican Council II, the dogma extra ecclesiam nullas salus (Cantate, Domino, Council of Florence 1441), the Catechism(1995), the Catechisms of Pope Pius X and Trent etc.

NOTHING PERSONAL. I AM CITING MAGISTERIAL DOCUMENTS
So when I say that all non Catholics are oriented to the fires of Hell it is nothing personal against anyone. I am citing for example, the Catechism of Trent, Baltimore and that of John Paul II, who was a Cushingite but can be re-interpreted with Feeneyism.
I affirm the Catechism of the Catholic Church which I interpret with traditional Feeneyism.In it invisible baptism of desire cannot be a visible exception to all needing to be members of the Catholic Church to go to Heaven and avoid the fires of Hell.Pope Francis is my pope but if any any time he would contradict the traditional teachings of the Catholic Church, on faith and morals, which have been inspired by the Holy Spirit, I would reject that specific teaching.
WIKIPEDIA'S INTERPRETATION OF FEENEYISM IS CUSHINGITE
So when I refer to Feeneyism it is not according to the reports on Wikipedia, EWTN, Catholic Culture etc which really is a Cushingite interpretation of the dogma on exclusive salvation in the Church. It is all Leftist propaganda supported by the two pro-Left popes.
For me Feeneyism is the rational belief that something or someone physically invisible is not physically visible.That's all. It is as simple as this.

I HAVE FOUND THE PEARL OF GREAT PRICE : IT IS THE CATHOLIC CHURCH
For the two popes and the Left, Cushingism is the opposite.They infer that someone unseen and invisible is a a visible exception to all needing to be members of the Catholic Church for salvation.I am not a Cushingite.I am a rational, simple and believing Catholic. I have found the pearl of great price, the narrow door and it is the Catholic Church.It is guided in the past and the present by the Holy Spirit, even when God is contradicted by the popes and cardinals who represent Him.Even when they sin like me.
-Lionel Andrades