January 11, 2017
Cardinal Burke tell Pope Francis that Vatican Council II ( Cushingite) is not magisterial and he cannot accept it while he accepts Vatican Council II ( Feeneyite) and would expect the pope to do the same
Cardinal Muller caves heavily
http://eucharistandmission.blogspot.it/2017/01/cardinal-muller-caves-heavily.html
Does Fr.Manelli have to affirm a lie to remain in good standing within the Catholic Church, Enrico Tuccillo ?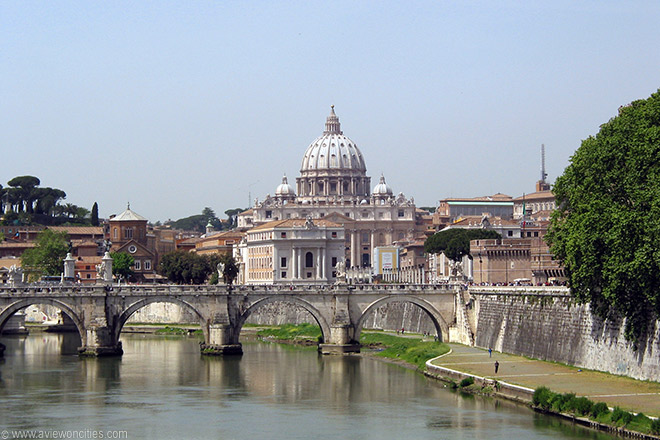 I'm a Catholic on theology and doctrine : the two popes, trads and sedes are irrational, non traditional and heretical
January 13, 2017
Thomas D.Williams calls for a reform in the Church with a new theology and new doctrines which are heretical and irrational but politically correct with the Left, of which he now is a part of
For Cardinal Ratzinger there was no ecclesiocentrism in the past too, since he has used the irrational premise to re-interpret the Catechism of Pope Pius X etc.
Two popes irrational and in heresy : Archbishop Gullickson, Fr.Visintin osb correct
Media chooses Vatican Council II (Cushingite) instead of Vatican Council II ( Feeneyite) : approved magisterial heresy
It was a small premise and it caused a major and new interpretation of Vatican Council II and Michael Davies did not know about it
Can Archbishop Carlo Liberati teach this in his diocese?
Maltese 'magisterium' in rebellion and heresy like CDF and pontificate of Pope Francis
Matteo Salvini ask Lega Nord members to affirm Vatican Council II (Feeneyite) :stop the deception of the Vatican
January 20, 2017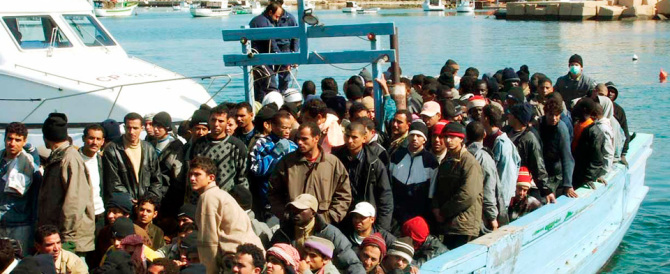 All non Catholic immigrants in Rome, Italy are on the way to Hell unless they convert into the Catholic Church: this is Catholic teaching according to Lega Nord?
Bloggers are not discussing the real issue in the Rockford diocese
La Stampa still trying to white wash the error of Amoris Laetitia
January 24, 2017
January 24, 2017
January 24, 2017
When I write about all this Catholics ask how could it be so simple ? There must be something wrong in what you say.Why did we not know about this before? Even the SSPX and the sedevacantists did not know ?
Cardinal Richard Cushing and Nostra Aetate picked up the objective error from the Letter of the Holy Office 1949
It amounts to 'Catholic divorce' and Mitis alone will destroy and is presently destroying the sanctity of the Sacrament of Matrimony - Anon
An innovation, a false premise was brought into the Church - Card.Cushing drafted Nostra Aetate with an ecumenical Christology and without the old ecclesiology
There is a mistake in Nostra Aetate,Vatican Council II and it still is not on the radar of Catholics. No one has reported it yet.
January 28, 2017
Vatican chooses interpretation of Nostra Aetate which violates Principle of Non Contradiction but is not anti-Semitic for the Jewish Left

http://eucharistandmission.blogspot.it/2017/01/vatican-chooses-interpretation-of.html
January 28, 2017

Bishops Williamson,Schneider make the same mistake as in the Fr.Leonard Feeney case and Vatican Council II

http://eucharistandmission.blogspot.it/2017/01/bishops-williamsonschneider-make-same.html
January 29, 2017

How can a non-existing person in 1949 be an exception to the Feeneyite interpretation of the dogma on exclusive salvation in the Church and all needing to be members?
http://eucharistandmission.blogspot.it/2017/01/how-can-non-existing-person-in-1949-be.html
January 30, 2017

Bishop Fellay will not accept Vatican Council II (Feeneyite) nor ask the two popes to do the same : wants to stay with Vatican Council II (Cushingism)

http://eucharistandmission.blogspot.it/2017/01/bishop-fellay-will-not-accept-vatican.html


January 30, 2017

They are willing to settle for silence on Vatican Council II from Bishop Fellay since he is ignorant about Vatican Council II (Feeneyite)

http://eucharistandmission.blogspot.it/2017/01/they-are-willing-to-settle-for-silence.html
January 30, 2017

Lay Catholics are not aware of the great deception and compromise being undertaken by the SSPX and the Vatican
http://eucharistandmission.blogspot.it/2017/01/lay-catholics-are-not-aware-of-great.html
January 31, 2017
Bishop Fellay has compromised in exchange for a comfortable prelature.He has sold out for security
http://eucharistandmission.blogspot.it/2017/01/bishop-fellay-has-compromised-in.html
January 31, 2017